You want to improve your food photography but don't know where to start? I've compiled 5 simple steps that will help you take better photos.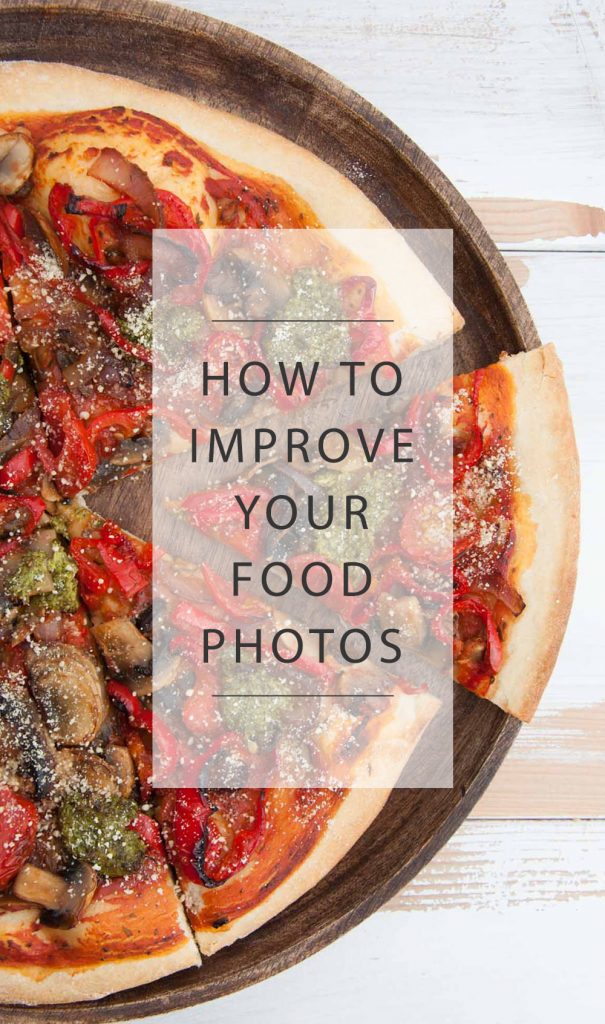 First of all, I want to say that I don't consider me a pro in food photography – not at all. However, when I looked at food photos I've made a year ago I definitely noticed a difference. I wanted to write down a quick summery what I've changed to provide better, more appealing food photos for the blog. If you want to improve your food photography with a few simple steps, you've come to the right place.
Disclaimer: Please note that some of the links below are affiliate links and I will earn a commission if you purchase through those links. I have used all of the products listed below and recommend them because they are helpful and are companies that I trust.
Use natural light
I know…it's not always that easy as it seems…especially in winter when the days are getting shorter or when you're working full-time and only have the evenings to cook and photograph. But trust me… natural light makes all the difference. In the summer I'm taking full advantage of the longer natural light. Try out different windows in your house and see how the light and the light temperature changes and figure out which window will produce the best light for your food photos. Make sure you use a translucent plate of photography reflectors to soften the light or any other suitable white cloth. To be not completely dependent on natural light, the Lowel Ego Lights are often used by food bloggers and provide a color temperature (5500K) very similar to natural light. Right now I'm using these Softbox Studio Lights.
Shoot in RAW
When I started changing the settings on my camera from JPG to RAW and using Lightroom to sort and edit the photos I saw a huge jump in quality. I don't change too much in Lightroom… I only edit the exposure, the while balance and sometimes the contrast and crop the photos. But I like Lightroom for that because it's easy to use and you can quickly make the changes. Some use photoshop for editing the photos, which I do too (to create long pin images and to add the text) but the first general edit, I'm doing in Lightroom.
Use backdrops
Use different backdrops and backgrounds for your photos. I have a white wood board with a vintage look that my dad made me, which I use regularly. A large white thick paper makes a neat, clean and professional background too. Experiment a bit with different backgrounds and collect a few good basic planks. You can also paint your own vintage boards.
Learn more about composition
Look at sites like Foodgawker and see how others arrange their food and plates. This way you'll learn more about how to shoot certain types of foods. For some recipes, it is better to stack the food (like for pancakes) and for some not. A ground rule: Photograph stacked and high foods from the side and flat foods (like Pizza) from the top. Don't take it too seriously, though, rules are there to be broken.
Prepare before you start cooking
Place your setting, your backdrops, think about what plates you will be using for the food before you start cooking. I always had the problem that I didn't want the food to get cold, so I didn't take the time to arrange it in a certain way and look for the ideal light. Thinking about this before you start cooking will give you the time you need to make pretty photos and to enjoy the food warm.
If you like these tips, please consider sharing them! Do you have any additional tips? Let me know in the comments! :)
More Blogger Resources